"Forever young" ft. paul brewster & dolly parton Hits #1!
"

I've known Daniel for many years, he's been a great picker from the first time I met him! This project I believe is a testament to that! He and I are both very heavily influenced by Earl Scruggs, JD Crowe and Sonny Osborne. You can hear those inflections in this great recording! But, make no mistake, this is pure Daniel Grindstaff! Nice work Pal! " - Rob McCoury (Del McCoury Band/Travelin' McCourys)
"

I had the pleasure of meeting Daniel Grindstaff backstage at the Grand Ole Opry when he was only 18 years old, he was playing banjo for the Legendary group Jim and Jesse and the Virginia Boys. First of all, to be working in a band who are Grand Ole Opry members at that age is a huge accomplishment in itself, but I looked past his young age and saw and heard a young man far beyond his years both as a musician and as a gentleman. I am proud to call him friend and know you'll greatly enjoy this recording. " - Jim Mills 2023 (6-time IBMA Banjo player of the year and 6-time Grammy Award Winner)
"

I first met Daniel when he was 13 years old. Daniel had been playing about 6 months and within a few short years he became one of the best banjo players on the circuit. Over the years Daniel and I have remained great friends and I highly esteem his dedication to the Lord and his family. "Three Arrows" is such a great melody at the perfect tempo for banjo. I'm really looking forward to more music from Daniel in the years to come. Now I'm off to learn this tune myself!" - Jim Britton (Ceres Banjo Works)
About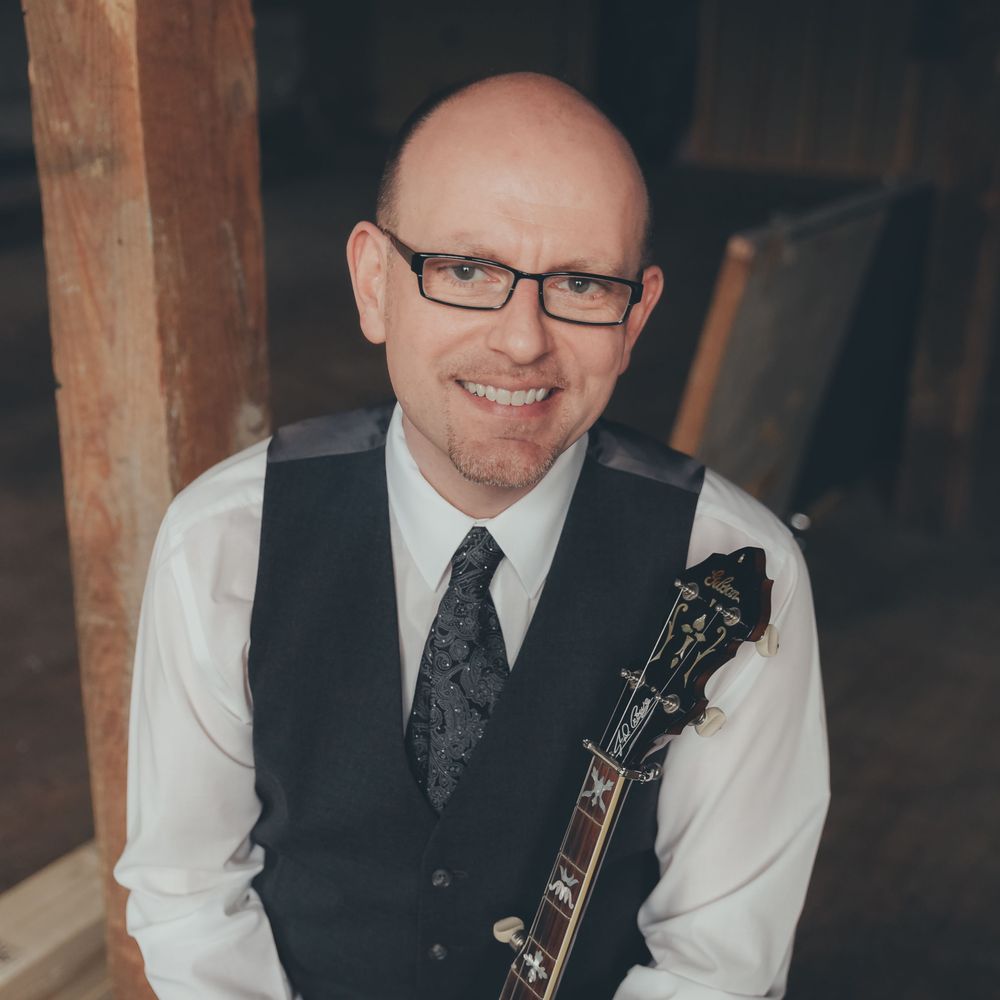 Daniel Grindstaff
Biography
Daniel Grindstaff is an accomplished musician who is considered to be among the elite of today's banjo players. A native of East Tennessee, he has performed across the United States and Canada with some of the best in bluegrass, acoustic, and country music. Daniel began his professional music career at the young age of 18, performing at the Grand Ole Opry in Nashville, Tennessee, with bluegrass legends Jim and Jesse McReynolds. At the age of 21, Daniel was not only performing with McReynolds but had also been called upon to take the stage with the legendary Osborne Brothers, longtime members of the Grand Ole Opry and best known for their familiar hit and Tennessee state song "Rocky Top." In the fall of 2006, Daniel began touring with Grammy Award winning artist, Marty Raybon. For the next five years Daniel remained an important part of Raybon's studio recordings and concerts.
With a musical career that covers hundreds of appearances on the coveted stage of the Grand Ole Opry, national television's Fox News morning show "Fox & Friends," Smithsonian Folklife Festival, CMA Music Fest in Nashville, hundreds of live concerts, and many studio recordings, Daniel Grindstaff's musical career and accomplishments speak for themselves. Building on past accomplishments, Grindstaff moves forward creating his own path with the upcoming "Heroes & Friends" album on Bonfire Music.
"

"Three Arrows" by Daniel Grindstaff is a wonderful representation of who he is a banjo player and man. Solid, tasteful, grounded in the essentials, with something valuable to say. I've been a fan of his for a long time. " - Kristin Scott-Benson (5-time IBMA Banjo Player of the Year)
"

Listening to "Three Arrows" by my good friend Daniel Grindstaff reminds me of why I fell in love with the banjo. This is one of the best original banjo tunes I've heard in many a moon, played with fire and passion by Daniel and a cast of the some of the best musicians in Bluegrass Music. " - Jason Burleson (Multi award winning Blue Highway)